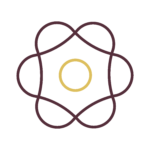 Join the act with Raw Energizers!

A musical energizer from Raw Resonance aims to generate the right energy in a very short time.
It's a compact, interactive, and customized performance in which everyone is taken on a connecting musical experience.
A Raw Energizer can be used as a refreshing activity at a conference or as an icebreaker or smashing closure for any event. 
Quick and energetic, acoustic and percussive. For smaller events.
Easy to apply without the hassle of amplified sound.
A short, enchanting and interactive musical energizer with full band. Experience the power of body-percussion and your voice.
Humorous, immersive music performance with audience playing on kazoos.
Lift up those party vibes.
A musical battle between 2 or more groups with bucket-drums. Fun and challenging!
Perfect for smaller groups or longer teambuilding activities.