KARAKAZOO is a swinging experience with a good dose of humor and energy.
Raw Resonance comes with professional musicians and workshop leaders who will take the audience on a music experience that will resonate long after.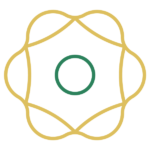 You are challenged to play along on kazoos and other special instruments with diverse hits and on-the-spot improvised music.
KARAKAZOO is also a party for non-participating spectators. KARAKAZOO is the perfect connector at parties, festivals or corporate events.
KARAKAZOO is een swingende ervaring met een goede portie humor en energie.
Raw Resonance komt langs met professionele muzikanten en workshopleiders die het publiek zullen meenemen in een muziekbeleving die nog lang na zal resoneren.
Je wordt uitgedaagd om mee te spelen op kazoo's en andere bijzondere instrumenten bij uiteenlopende hits en ter plekke geïmproviseerde muziek.
Ook voor niet deelnemende toeschouwers is KARAKAZOO een feest. KARAKAZOO is de perfecte verbinder op feesten, festivals of bedrijfsevenementen.